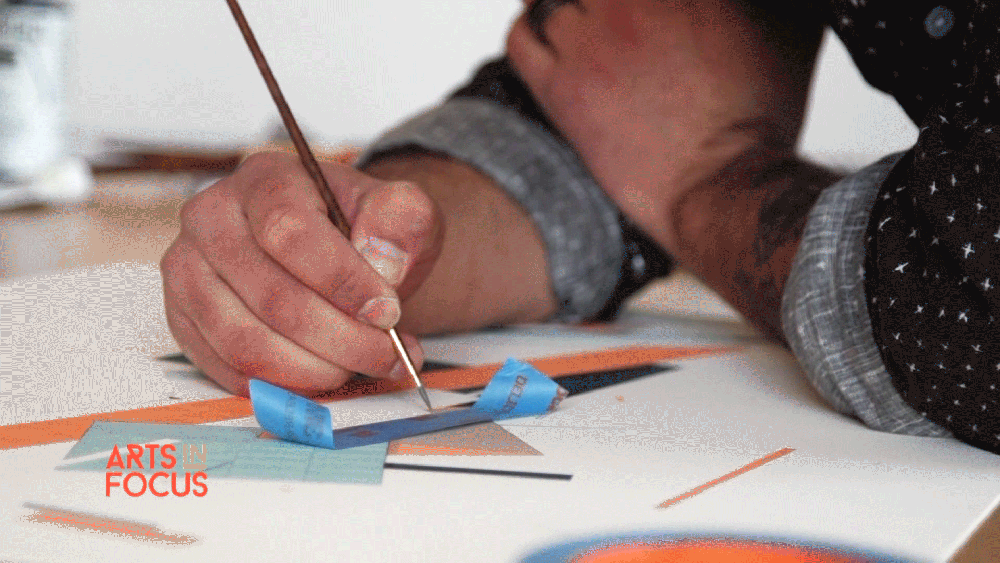 Arts InFocus  –  Celebrating and reporting on Arts and Culture in Rochester and beyond…
Have you ever wondered what the inspiration was behind a painting, how a sculptor came up with an idea, or what that photographer saw just before capturing the shot?  Whether you're an art lover, crazy about culture, or just plain inquisitive about things, Arts InFocus brings you intimate conversations with people who create art or curate it. Rochester is home to a thriving arts and cultural community and WXXI is proud to spotlight emerging artists, seasoned professionals, and well established arts organizations in our region. The half-hour weekly program, hosted by WXXI's Teej Jenkins, shares stories of artisans from the Rochester region and beyond.  A watercolor painter, a tattoo artist, a jeweler, a dancer, a screen printer – you never know who you'll meet each week. 
Arts InFocus is a collaboration with more than 30 PBS stations across the country – sharing content with each other to spotlight the amazing arts and cultural scenes of communities nationwide. The series airs Fridays at 8:30pm on WXXI-TV and on select PBS stations across the country, and serves as a perfect lead-in to Friday night's PBS Arts block. PBS Arts programming presents a series of programs that highlight music, theater, performers and artists. Arts InFocus repeats Saturdays at 6:30 p.m. on WXXI-TV and is available on demand on this web site.
Arts InFocus is made possible in part by a grant from the Louis S. and Molly B. Wolk Foundation.